Did you know that transportation is the largest contributor to greenhouse gases in the state of New Hampshire?1
MSH Partners to Put on Drive Electric Events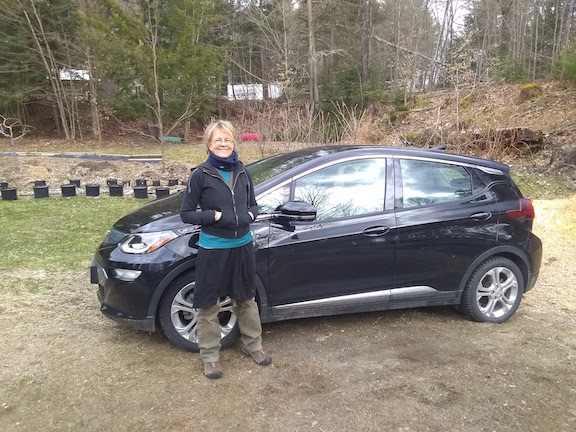 Local Purchases EV after Attending Drive Electric Expo
Trish loves her electric Bolt and will show it off to anyone interested in learning about electric vehicles. She even likes to peek under the hood!
Drive Elecric Expo Impact: MSHub has learned through our members and event visitors that at least half a dozen electric vehicles were purchased as a direct result of participating in one of these events. Hundreds garnered  key information and ideas about making the decision to purchase an EV as their next vehicle. 
If you or someone you know has purchased an EV because of attending an event, let us know.
Local Owners with their Electric Vehicles
It all started with a partnership with Keene Ice for a September 2018 with over 200 attendees. This past year we partnered twice with the Monadnock Food Coop to put on two Drive Electric Events.
In the Fall, 2019 we launched our Fast Charge Monadnock crowdfunding campaign in conjunction with our Drive Electric Event at the Monadnock Food Coop. The weather didn't fully behave but many people enjoyed test driving the many electric vehicles represented and a Tesla X stop by to show off its doors for the crowd!
We know that these events make a difference – at the 2019 Earth Day Event, we had EV owners show up to play it forward. They had purchased an EV after test driving at the previous Drive Electric Event, and became part of the EV sharing community.
So, if you are thinking about an EV – make sure to go to an event and learn from NH EV owners!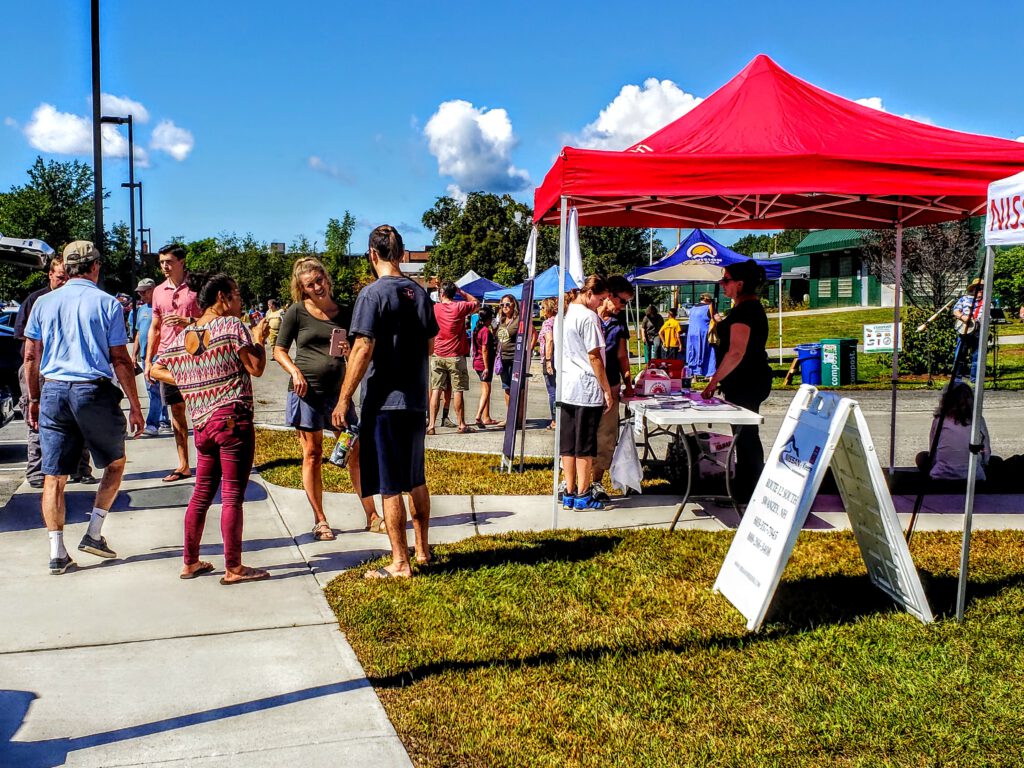 Attendees talk at the Drive Electric Expo at Keene Ice.