Energy Efficiency & Weatherization
Did you know that New Hampshire has the potential to reduce electricity use by about 12,000 GWh, equal to the average electricity approximately 1,100 homes use each year, just through energy efficiency improvements? 1
Homeowner and Renter Energy Efficiency Information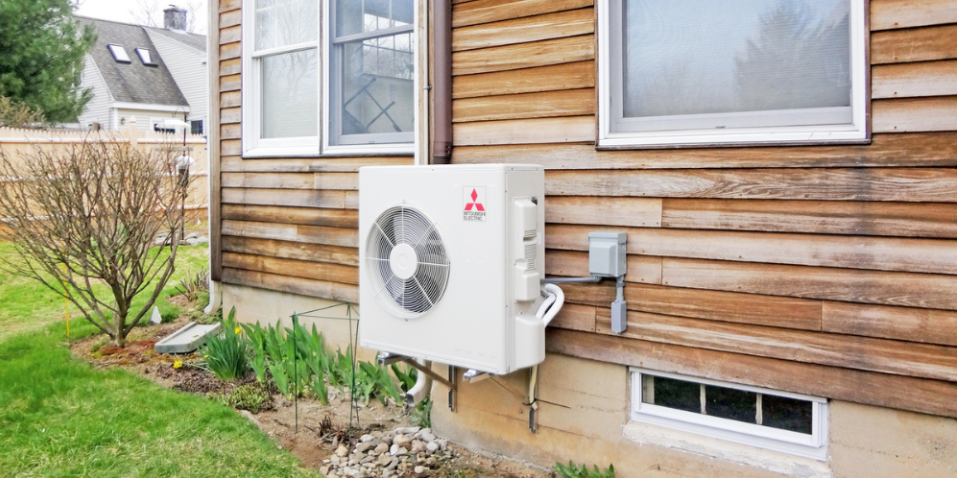 The Inflation Reduction Act passed in Congress last summer and signed into law by President Biden in August has been called the nation's biggest climate bill ever. It provides a plethora of financial incentives to increase our energy efficiency and convert us from fossil fuel use to electricity for home heating, appliances and transportation (among many other programs). Taking advantage of these benefits will make our homes much more energy efficient and safer, and will save ratepayers enormous amounts on heating and utility bills. It will also allow us a better shot at meeting carbon emission reduction goals.
For an overview of program offerings, see a presentation we gave at the Monadnock Food Co-op on April 20th, 2023. Better yet, attend one of the upcoming presentations we are offering or participating in! These include a session at the Radically Rural conference in Keene on September 28, and a workshop at the Monadnock Clean Energy Fair in Peterborough 2 days later. The fair includes a Drive Electric Expo, where we will have information about cost savings for going electric with your next personal, business or municipal purchase. See our event listing for the full schedule!
To learn about the savings opportunities available to you personally, see a US Department of Energy tool that launched on April 24th, 2023 here.
If you would like us to give a presentation in your town about financial incentives for renters, homeowners and drivers to make energy upgrades, email us!
Energy Efficiency Work Can Provide Big Returns for Local Landlords
MSH's Energy Efficiency for Landlords initiative aims to connect landlords with energy efficiency information and resources to encourage and inspire energy efficiency projects that will positively impact their energy consumption, finances, and tenants' comfort. 
In 2023 we hosted a webinar for landlords to hear from state specialists about energy efficiency and available funding sources. Speakers were Andy Duncan, PhD of NH Saves, and Josh Elliott, Director of the Division of Policy and Programs at the NH Department of Energy. They were joined in the Question & Answer segment by Gordon Tuttle, Program Administrator for Eversource's Residential Energy Efficiency Services. Andy described existing NH Saves programs and Josh previewed the massive home energy efficiency and weatherization funding support we can expect from the Inflation Reduction Act – once the details have been ironed out, perhaps as early as next winter ('23-'24).
The speakers' slides are available to view below, followed by a link to the entire webinar in YouTube.
The first phase of this project featured a "case study" of the energy efficiency work energy pro, Doug Walker, performed on his 11 unit residential rental property in Swanzey. To see what and how it's done and the savings watch the video below.
NHSaves Button Up Workshops Inform Residents about NHSaves Programs
Button Up Workshops allow homeowners the opportunity to learn more about the statewide NHSaves programs. Led periodically by regional home auditors, residents can learn if qualify for programs that can improve the efficiency of their homes:

See if your households qualified for a $100 energy audit. (Typical standard cost of $500.)

Receive a detailed energy assessment as part of your energy audit.

Based on the energy assessment, receive up to 50% or up to $4000.00 to help pay for any of the qualified measures.

Learn about 2% and 0% for qualifying homeowners for up to $15,000 with 7-10 years payback respectively available through NHSaves and participating banks, on-bill financing for loans under $2000 and more. Local bank offering financing for Monadnock Region is Walpole Savings Bank – see complete list and full resources at NHSaves Financing.
See our calendar for notices about future events.
Other NHSaves Programs to Lower your Energy Bill