Please note that previous to 2020, the Monadnock Sustainability Network (MSN) was the working name of the MSHub. MSN merged with its most active initiative the Monadnock Energy Hub to strengthen the overall missions of the network and the hub and grow stronger together.
New England Grassroots Environment Fund (NEGEF) Grants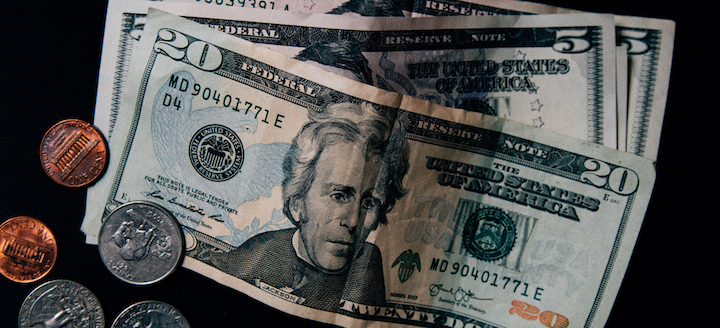 NEGEF Provides Years of Funding
The New England Grassroots Funds is an important funder of MSHub, providing funding to start initiatives and support projects throughout the years.
2013 Grant Award
Monadnock Sustainability Network received a Grow grant in 2013 to create a network of small businesses in the Monadnock Region focused on energy reductions that can share best practices and work toward individual and collaborative solutions together. MSN will use the grant to support businesses in the program by providing a (below market) stipend to an energy auditor to conduct a walk-through to identify energy savings opportunities.
2015 Grant Award
In 2015, the Monadnock Sustainability Network received a grow grant to develop the legal structure for a community solar project as well as to create a community solar model that can be used by others throughout the region.
2016 Grant Award
In spring 2016, the Monadnock Sustainability Network received a Grow grant to allow the group to provide consulting services to local groups interested in pursuing community solar projects. The consulting services will be support the technical information provided in the community shared solar guidebook developed by the group.
2019 Grant Award
MSN again received a Grow Grant in spring 2019 to resource the Monadnock Energy Hub, a consortium of Local Energy Committees, which helps to support and expand local efforts to transition to a future of clean, renewable energy.
The project aims to help the group continue its work of providing community solar options and to develop a self sustaining model i.e. revolving loan fund, green bond, etc.
2020 Grant Award
The MSHub was awarded a Grow Grant to provide outreach to area landlords about the benefits of weatherization and energy efficiency upgrades. The project has included creation of a video depicting the deep energy retrofit of an old New England farmhouse, reconfigured as a multi-unit apartment building. Pandemic conditions delayed the final piece, which is expected to be a workshop and written guidance for landlords detailing available incentives for similar work and renewable energy projects in housing. 
Donors make Events Possible
Drive Electric Events Donors
Drive Electric Events Happen Because of Local Sponsors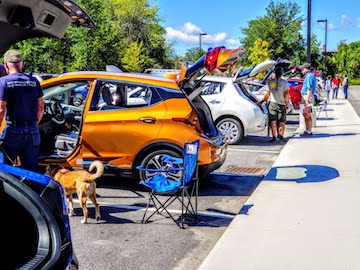 MSHub could not have our Drive Electric Events without generous sponsors and partners that help make the event happen. From statewide and national partners and allies to local sponsors we rely on a network of support. Thank You!
Nissan of Keene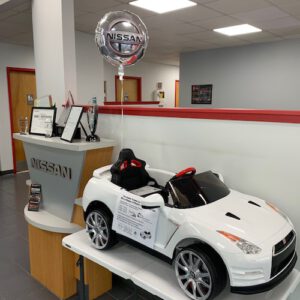 Nissan of Keene was a gold level sponsor for our first Drive Electric event held at Keene Ice. They continued the support our Drive Electric Events in 2019 by donating an electric tot car to raffle during our Drive Electric Earth Day event with all funds going to the Fast Charge Monadnock Fund.
Thank You Nissan of Keene for supporting the Monadnock Region's transition to electric vehicles.
Fenton Family Dealerships
Fenton Family Dealerships has supported Drive Electric Events. They brought cars and supported us at a bronze level status for our first event at Keene Ice.
More recently, during the Fast Charge Monadnock online fundraising event, Fenton Family Dealership committed $1000 donation and will have a plaque in their honor at the DC Fast Charge Station at the Monadnock Food Coop. We are sorry the construction has been delayed by state funding but look to celebrate with the dealership as soon as possible.
Thank You Fenton Family Dealerships for helping with the local electric vehicle transition!
MSHub & the Monadnock Food Coop Partner on Multiple Projects
Monadnock Food Coop (MFC) - MSHub's Important local Donor Sponsor & Partner
The Monadnock Food Coop has been a partner of MSHub for years working to strengthen the sustainability and resilience of the region. Donating food, communitications and marketing expertise, as well as partnering to reduce their store's carbon footprint.
MFC Partners with MSHub on NH Community Supported Solar
MFC invested funds to install solar panels on their Keene, NH building using the New Hampshire Community Supported Solar model guided by the MSHub. We salute the MFC's commitment to clean energy and investment in the local community.
MFC Partners with MSHub to Install Electric Vehicle Infrastructure
MSHub is happy to partner with MFC again to install the first public DC Fast Charging Infrastructure for electric vehicles in the region. Although the campaign and the installation isn't yet completed due to delays in statewide funding, we look forward to the completion of the charging stations and putting Keene, NH on the electric vehicle fast charging map!
MFC Partners for Drive Electric Events
MFC has donated gift cards and food for our Drive Electric Events as well as helped planned events on the Whitney Brothers parking lot. We thank the Coop for helping us connect with Whitney Brothers. Thank you Whitney Brothers for offering your parking lot for our Coop located events.
We couldn't had downtown Keene's Drive Eletric Events without the Coop or Whitney Brothers during 2019!