EV Charging Infrastructure
What if electric vehicles could be more easily charged anywhere?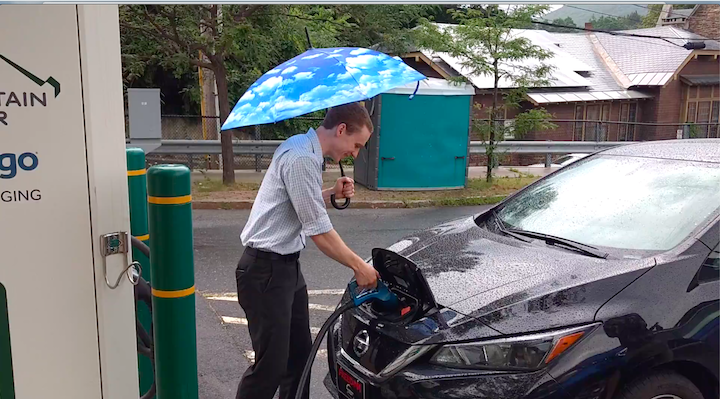 Electric vehicles (EV) are an exciting, more efficient, and much needed technological leap in transportation. For EVs to take off in our region and beyond EV charging infrastructure needs to easily accessible to all.
Fast Charge Monadnock – Readying our Region
Fast Charge Monadnock in Response to Statewide Funding
The 2017 Volkswagen Settlement provides New Hampshire with a trust fund of $30,914,841.09 to be spent over 7 years on projects to offset the excess pollution from the violating VW vehicles. The NH Beneficiary Environmental Mitigation Plan describes how those funds are to be allotted including toward energy-efficient public vehicles and developing a state electric vehicle charging infrastructure. The MSHub has sent representatives to Concord to keep up with statehouse events around the distribution of these monies and to advocate for funding the Monadnock Region.
The MSHub has taken this information, partnered with a regional business and is working toward the first DC fast charger in the Monadnock Region!
Why Fast Charge Monadnock?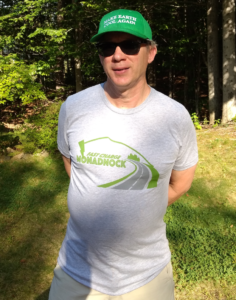 The initial VW Fund Request for Proposal (RFP) was issued by NH in November 2019. We are addressing the Request For Proposal issues, and collaborating with the Monadnock Food Co-op, EVSE vendors, and utility to make sure this project is included in the statewide fast charge network.
By adding a fast charger, Keene will become as an oasis in the NH EV charging desert.  Fast chargers are costly, so we are seeking state-managed VW funds that require a local match.  Please join us in this 'Fast Charge Monadnock' initiative to put Keene on the map for fast charging and opening the door for more EVs.
It's not just about increased commerce and being on EV apps;  we'll be supporting regional EV drivers that need to recharge quickly between trips. A fast charger will change the EV landscape in the Monadnock Region, and let visitors and residents alike know the future has arrived.
A DC fast charger can provide 80-100% charging for electric vehicles while parked at the Monadnock Food Coop in under 30 minutes. There will also be a couple of spaces for Level 2 standard EV charging, which are much slower. And don't worry the expansion brings extra parking spaces too!
During the Fall, 2019 Fast Charge Monadnock (FCM) raised funds through The Local Crowd Monadnock, a local crowdfunding site dedicated to supporting local businesses and the economy. FCM raised over $10,000 dollars toward the matching funds required by the State.
The funds raised for Fast Charge Monadnock will be applied to the initial project at the Co-op, used to produce a How-To Guide to support other projects and hopefully inspire many more EV charging stations in regional towns.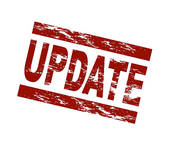 Update: Want to know what is going on with the fast charging project at the Coop? Check out our Blog Update with important statewide information which has delayed the installation of EV fast chargers in the state.
EV Chargers – DC Fast Chargers & Level 2 Charging Infrastructure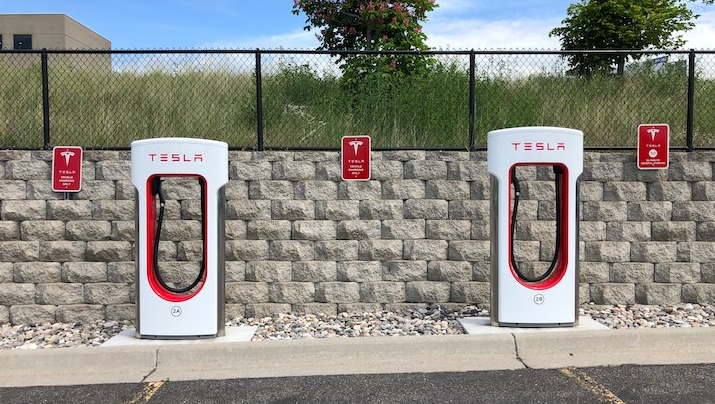 EV Chargers - What's the Difference?
What to Consider when deciding between a DC Fast Chargers or Level 2 Chargers for your Business
Click on the names of national Electric Vehicle Charging Network Retailers to learn more about what to consider when installing EV chargers at your location. (Some are links to videos – others are pages with content. Take time to review all the information and learn about the level of charger and how your needs match a specific type of EV station.) Note – these are just a few pages to get you started and not an exhaustive list.
Chargepoint (note Chargepoint sells its own EV chargers as well as maintains its own network to supports its charging stations)
ClipperCreek (charger supplier – does not support EV station networking support)
EV Connect (note EVConnect is a network for charging stations – it coordinates with existing EV charger suppliers but does not manufacture EV chargers of its own.)
EVgo – EVgo leases the spaces the EV chargers take up in a parking lot. The company decides if a location fits within their company needs. If the site is seen to fit their needs – they supply the EV chargers + maintains the network. The host site does not have to maintain the network or pay the electricity fees associated with the chargers. This is a different ownership structure than other companies where you purchase the equipment and are in charge of cost and maintenance of the network.
What about EV Apps to handle charging payment away from home?
Since each company typically has its OWN charging app (or may partner with one or two other companies) – EV drivers need to know the type of stations in their region + where they are traveling.
Follow this link to a list of phone Apps that should help you find what you are looking for locally or when you are traveling.
https://www.fleetcarma.com/top-apps-websites-find-ev-charging-stations/
Tools for Developing Shovel-Ready Electric Vehicle Charging Station Projects
Attention all business owners, municipalities, and tourist destinations! Are you interested in becoming an electric vehicle charging station site host site?
EV Charging Stations have the potential to generate new economic benefits and engagement opportunities with consumers, visitors and the workforce.
This webinar recording features a start to finish play-by-play for developing an EV charging station project and information about incentives, programs and investments that will help to support EV charging station installations in NH.
Attention all business owners, municipalities, and tourist destinations!Are you interested in becoming an electric vehicle charging station site host site?

Discover how to develop an Electric Vehicle Charging Station Project for your customers or community. Watch this webinar >>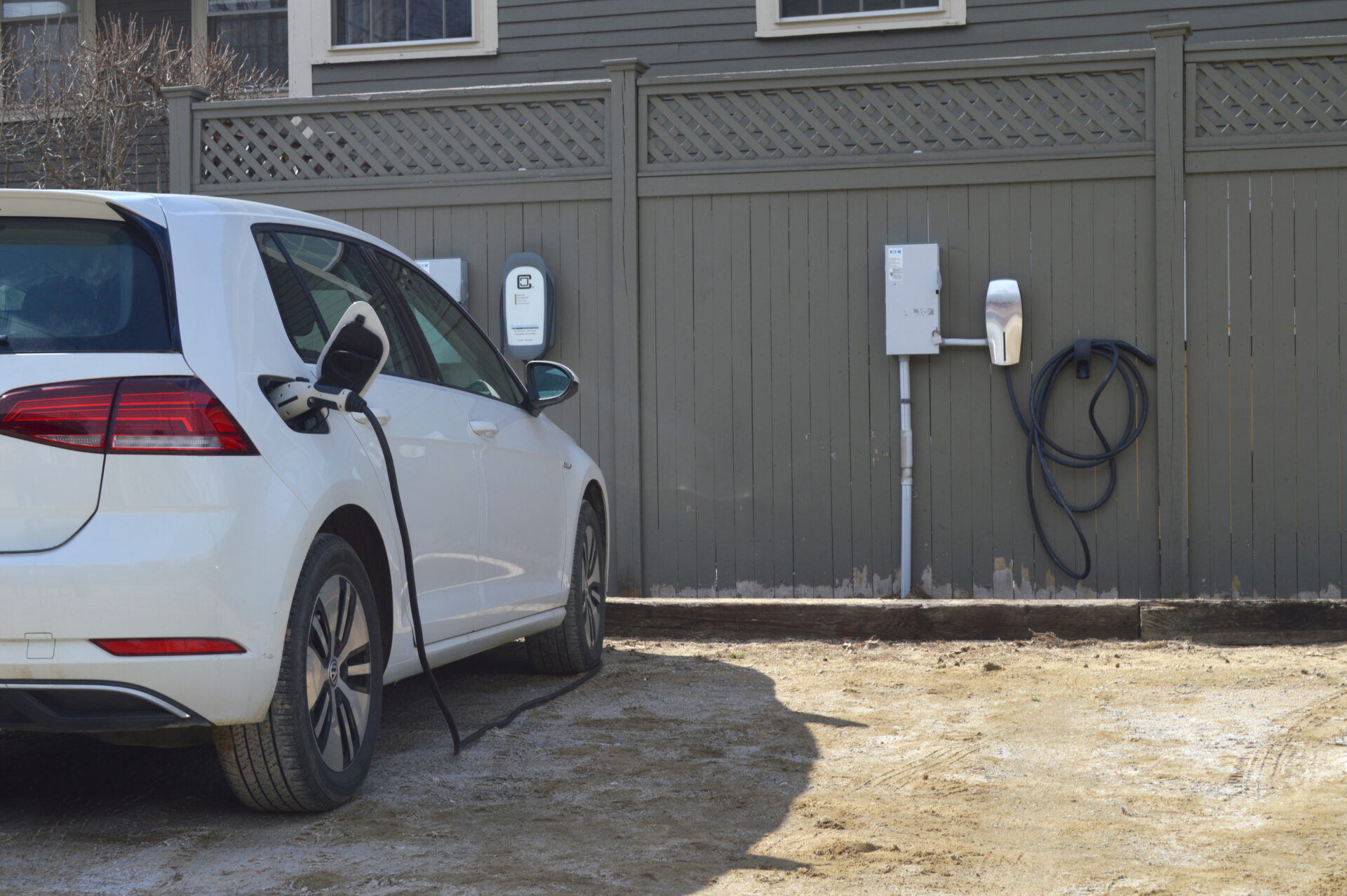 Monadnock Inns Offer a Recharging Station to Traveling EV Owners
Discover where to charge your EV when passing through southwest New Hampshire and hear from owners of the Chesterfield Inn & Hancock Inn what installing EV chargers has done for their small business.