DRIVE CLEAN, DRIVE ELECTRIC!
Virtual Electric Vehicle Expo
Discover a cleaner alternative to your gas fueled car!
Electrifying our cars is a key action to address climate change. Learn more about the climate crisis »
Drive Clean, Drive Electric! Why Your Neighbors Chose an Electric Vehicle
This short film provides a taste of what it's like to own & drive an electric vehicle. Hear from local EV owners why they love driving electric!
A big thank you to Drum for helping us produce this video, to the Hancock Inn for providing a shooting location (check out their EV chargers), and to all the EV owners who participated in the shoot!
Want to stay updated on local and national EV news & events? Join our EV mailing list! »
Electric Vehicle Owner Stories
Local EV Owners show off their car and discuss the ins & outs of buying, owning, driving, and charging an electric car. Peruse these EV owner stories to learn why EV owners love driving electric!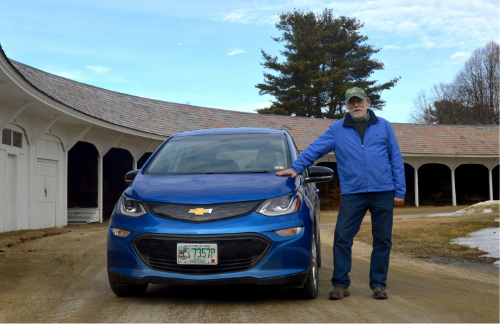 John K.
CHEVROLET BOLT
"Take a test drive, see for yourself, what better technology is like! I haven't met an EV owner that would go back to an ICE vehicle."
READ JOHN'S EV STORY »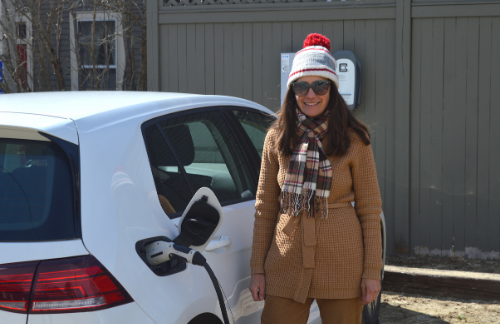 Sarah W.
VOLKSWAGEN EGOLF
"Don't hesitate. You and those in your household will quickly be fighting over who gets to drive the EV."

READ SARAH'S EV STORY »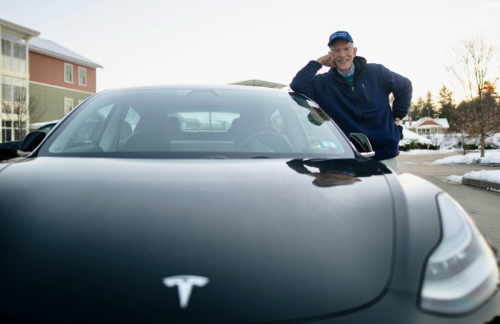 Joel H.
TESLA MODEL 3
"There are so many things I like that it's hard to say what's my favorite: dramatic acceleration, regenerative braking, silent ride…"
READ JOEL'S EV STORY »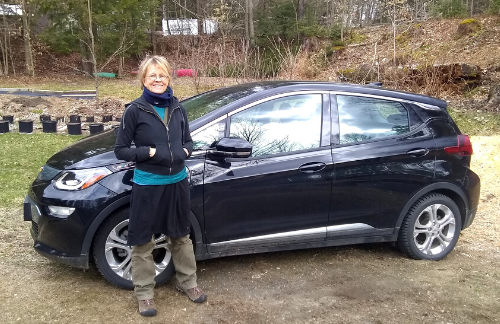 Trish & Peter
CHEVROLET BOLT
"After much research, it became clear to us that the cost of owning an electric vehicle is much less than a gas powered one!"
READ TRISH & PETER'S EV STORY »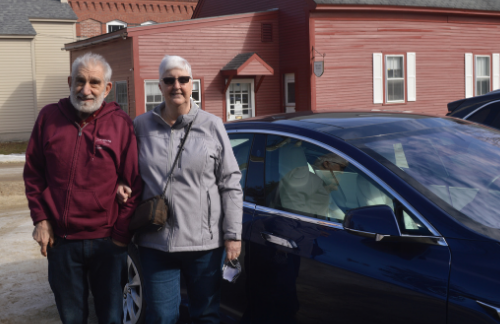 Bruce & Pat
TESLA MODEL S
"The instantaneous acceleration is awesome. The car drives much smoother than an ICE vehicle and is much quieter."
READ BRUCE & PAT'S EV STORY »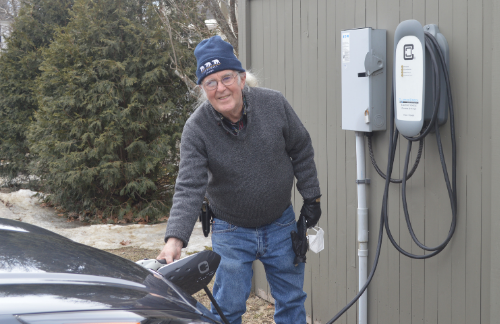 Jim K.
KIA NIRO EX
"I don't worry about stalling out, and the torque is always available. It handles well and is easy to control."

READ JIM'S EV STORY »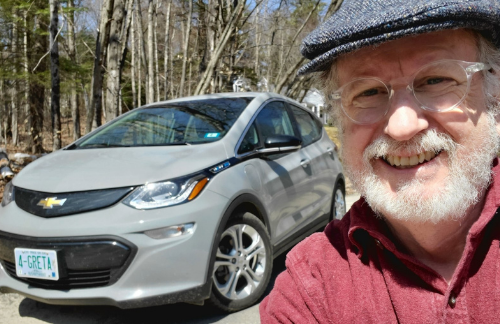 Rob E.
CHEVROLET BOLT
"The quietness of the vehicle, and the smooth ride, render driving an EV an immediately pleasurable experience."
READ ROB'S EV STORY »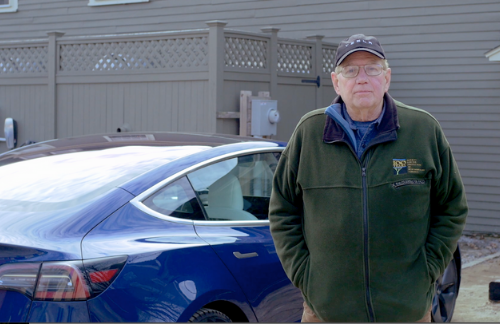 Dave B.
TESLA MODEL 3
"I fell in love with the technology, the silence, the autopilot capability, the acceleration and the very comfortable ride." 
READ DAVE'S EV STORY »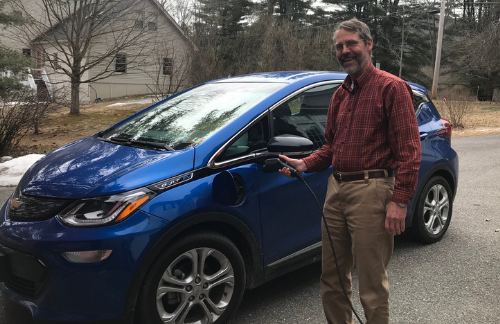 Peter H.
CHEVROLET BOLT
"Don't overanalyze. Dive right in and enjoy the feeling of being fossil-fuel-free."
READ PETER'S EV STORY »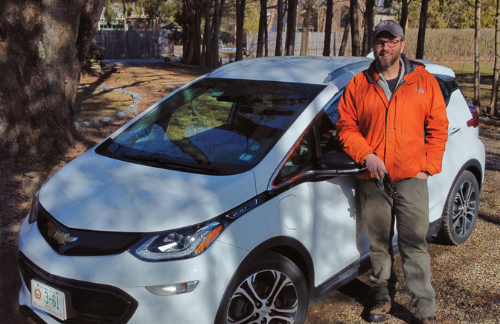 Sparky V.
CHEVROLET BOLT
"The driving force for my decision [to drive electric] was to stop contributing to climate change."

READ SPARKY'S EV STORY »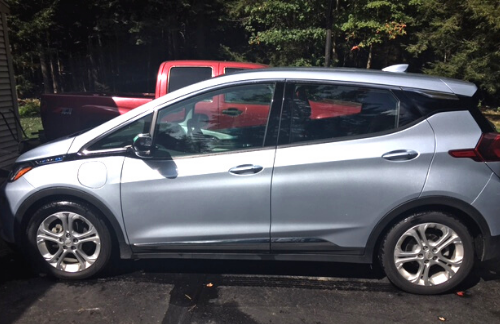 Steve R.
MITSUBISHI OUTLANDER PHEV &
CHEVROLET BOLT
"I was involved with alternative fuels for transportation and needed to walk the talk."
READ STEVE'S EV STORY »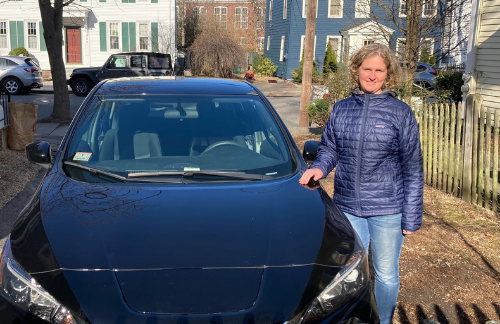 Juliet W.
NISSAN LEAF
Buying an EV was motivated by my "concern for the environment and climate change…my parents had a Volt & it inspired to go all electric."
READ JULIET'S EV STORY »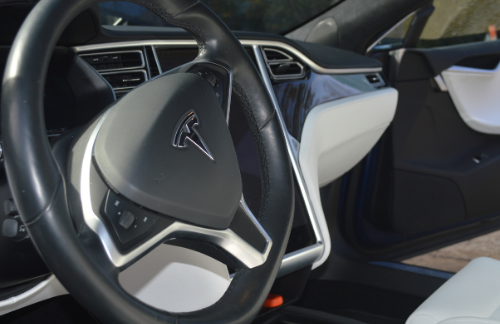 Carl & Tory
NISSAN LEAF & TESLA MODEL 3
We were concerned with "Fuel economy and environmental responsibility."
READ CARL & TORY'S EV STORY »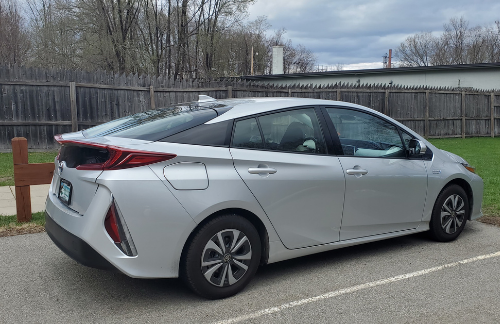 Tracy B.
PRIUS PRIME
"It's so quiet and smooth! I am amazed at how peaceful driving the Prius is."
READ TRACY'S EV STORY »
Have questions about buying, owning, or driving an electric car? Chat with an EV Owner! »
Learn More about Electric Vehicles
Explore our additional resources and articles to learn more about the world of electric cars!
Stay informed about the world of electric transportation! Receive the occasional email with EV news, events, & articles.
Sign up for the MSH Newsletter!
Subscribe to recieve the occasional email chalk full of all things clean energy, including information about local sustainability events, clean energy news, and MSH updates. Sign up below!