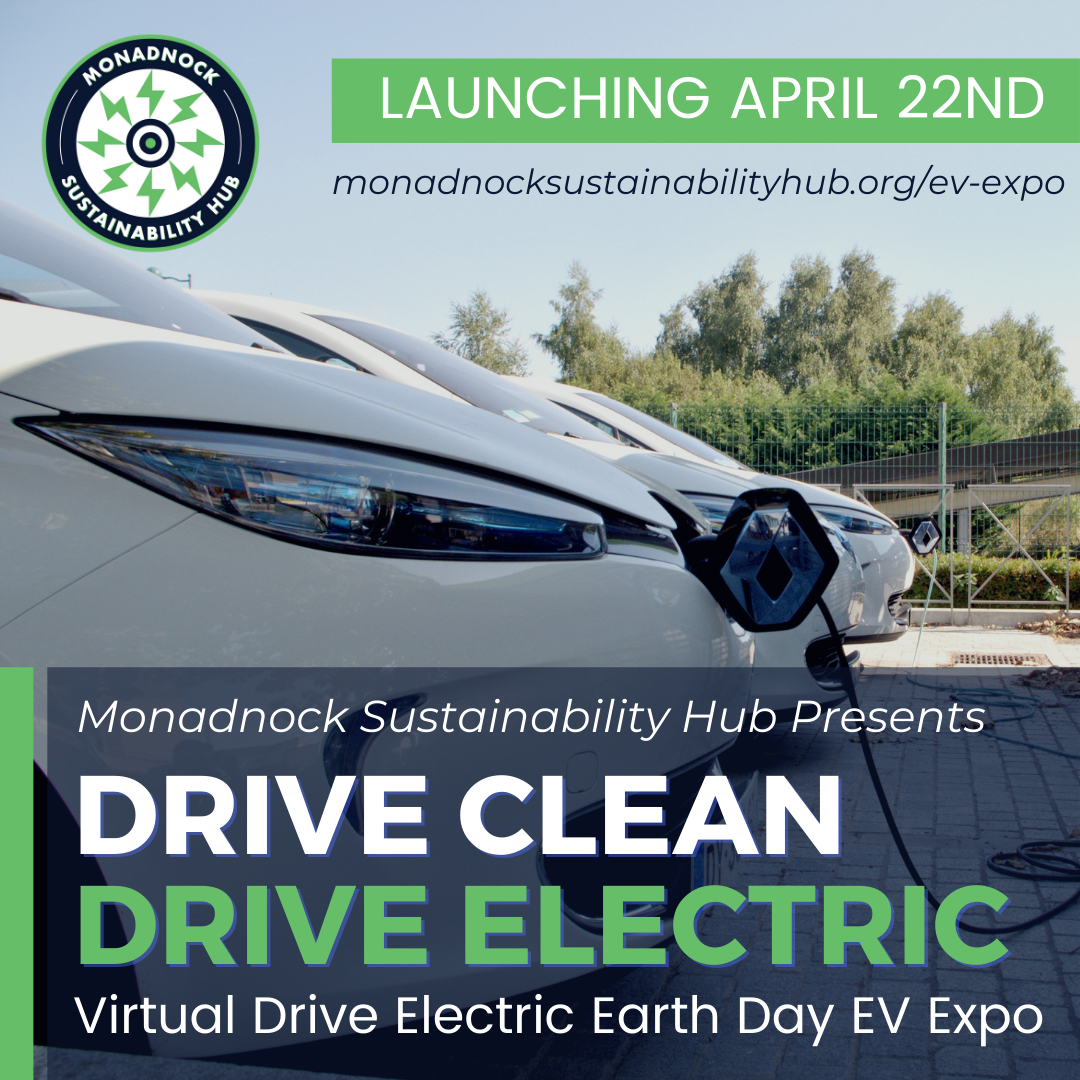 Did you know that in the U.S. the transportation sector accounts for 28% of all greenhouse gas emissions that cause climate change? This April, celebrate Earth Day by visiting the Monadnock Sustainability Hub's Virtual Electric Vehicle Expo to discover a clean alternative to your gas-fueled car. 
Visit our website anytime on (or after) Earth Day to access the expo and puruse profiles detailing the experience of local electric vehicle (EV) owners. From buying, to owning, to driving — get an inside look into the world of electric cars, explore different makes and models of EVs, read the stories of local EV owners, and discover why your next car should be electric!
Spoiler alert! Electric Vehicles aren't just better for the environment. They're also more efficient, cheaper to own and operate, and fun to drive!  
The virtual expo launches April 22nd, but you can visit https://monadnocksustainabilityhub.org/ev-expo to get a preview of the event and sign up for a launch-day alert!