Originally published in the Monadnock Shopper News, June 2021.
By MSH volunteer & Monadnock local Jake Gehrung.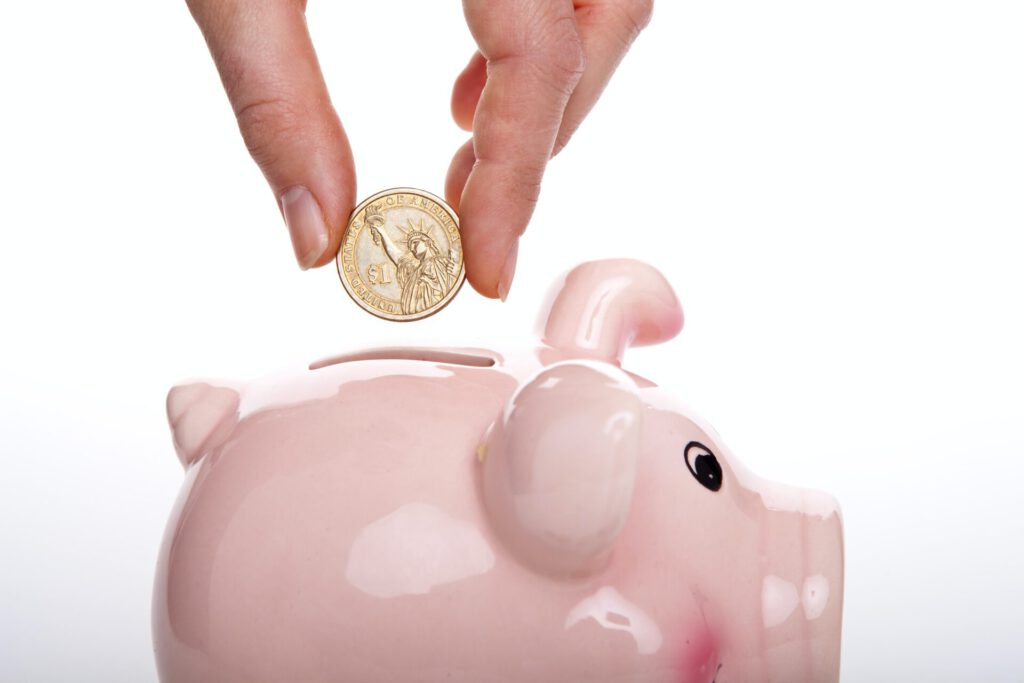 Where you place your money makes a difference!…Choosing the right bank and the right credit card are significant climate-conscious actions every one of us is empowered to make.
When someone mentions climate change, you probably think of deforestation and the big fossil fuel companies emitting greenhouse gases (GHGs) that throw our climate out of balance. You would be right about the emissions being the problem, but you might not realize that your bank could be playing a big role in enabling these fossil fuel companies.
When you deposit your money in a bank account, the bank uses most of that money for investments and lending to customers. However, the big questions are WHO are the banks investing in and lending money to, and WHAT is their intent in this process?
In modern banking, profit is almost always the priority, leaving negative externalities that harm the environment and communities unchecked. Thus, big fossil fuel companies have been a lucrative option for profit-driven banks in the past, despite their detrimental impact on the climate. So while burning fossil fuels has been a primary driver of climate change, the companies extracting and distributing fossil fuels are kept afloat by the big banks backing them.[1] In fact, since the 2015 Paris climate agreement, the biggest 60 banks in the world have financed fossil fuel companies with over $3.8 trillion.[2] The top four contributors—JPMorgan Chase, Citi, Wells Fargo, and Bank of America— invested about $1 trillion. They are also in the top 100 of the Fortune 500, which reflects the immense power they have in our economy. Given this, it is important to consider how big banks could be enabling GHG-intensive industries. An issue as serious and pressing as climate change must be acted upon on all fronts, so our banks must also divest from fossil fuel.
The good news is you don't have to be the CEO of a big bank to move the needle. Your personal banking decisions shift the way these major financial institutions influence the economy and the climate.  Organizations like the Rainforest Action Network provide data on which banks have financed fossil fuels the most.[3]  If you think you would like to bank with a different institution, choose a credit union–they generally have the smallest environmental footprint among other kinds of banks because they are member-owned and operate on a not-for-profit basis.[4] Websites like BankLocal help you identify local, impact-focused credit unions. [5]
To go a step further, you can choose banks that integrate climate concerns into their investment decisions to drive positive change. New options are emerging, like the Clean Energy Credit Union, that put climate change at the forefront of their business strategy and offer an alternative to the big banks ignoring climate threats.[6]  Avoid the big banks that finance fossil fuels! Put your money to work in a community bank that invests in a better future for us all.
Beyond your bank account, your credit card issuer could also be using its revenue to back fossil fuel companies. The banks issuing credit cards make money from credit card use by charging different kinds of fees (e.g. late payments or using the card internationally). Credit cards also tend to charge higher interest than any other kind of lending, often charging about 15% on transactions.[8]  So with this combination of fees and interest, you can pay a significant amount of money to your credit card issuer!  In the context of climate change, it is important to consider what the issuer does with this money. We may already know because many of the top credit card issuers are the same banks investing in fossil fuel.[10][9]
You should also put your fossil fuel funding credit card on hold and find a greener alternative. Your best options are companies that take into account climate risks and clean energy opportunities. There are many great options to choose from, so you can decide what green credit card works best for you based on your financial and impact-oriented goals. [11]  
In your day-to-day life, you may feel like climate action and sustainability are things you care about, but you're not sure what steps to take to create an impact. Choosing the right bank and the right credit card are significant climate-conscious actions every one of us is empowered to make. Taking action on personal finance is doable and simple enough if done gradually. Where you place your money makes a difference! Share these practices and resources with others! We are in this together and we can create a healthier future by collectively putting our money where our values are.
About the Author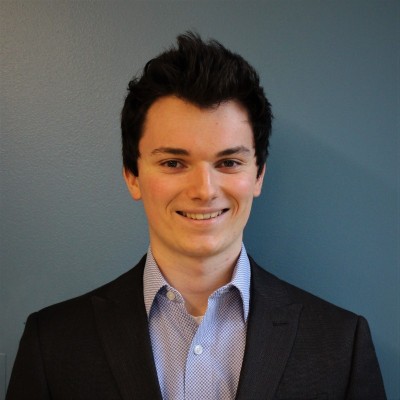 Jake Gehrung is a High-Performance Buildings Analyst with the Resilient Buildings Group and a freelance writer. His career goal is to shift society toward sustainability and peace. With RBG, he manages a variety of residential LEED projects throughout New England, in addition to supporting several commissioning projects.
Jake was born and raised in the Monadnock area. Before work with RBG, Jake developed strong sustainability acumen and a variety of skills through unique experiences. As an undergraduate researcher, Jake completed projects in New England, New Zealand, and Ecuador to broaden his perspective on environmental sustainability. Since then, Jake has worked in sustainable food systems, corporate sustainability, climate policy, ESG investing, social impact investing, waste management, and has written a variety of articles on sustainability issues. Jake hopes to continue growing as an ambassador of sustainability through new avenues and is particularly interested in sustainable development.
Resources
[1] https://www.cnbc.com/2020/10/19/climate-change-threatens-banks-far-more-than-theyre-disclosing.html
[2] https://www.theguardian.com/environment/2021/mar/24/big-banks-trillion-dollar-finance-for-fossil-fuels-shocking-says-report
[3] https://www.ran.org/bankingonclimatechange2020/
[4] https://www.smallfootprintfamily.com/why-a-credit-union-is-better-than-a-bank
[6]  https://www.greenamerica.org/getabetterbank
[7] https://creditcards.usnews.com/articles/average-apr
[8]  https://creditcards.usnews.com/articles/average-apr
[10]  https://creditcards.usnews.com/articles/average-apr
[11]  https://www.greenamerica.org/responsible-credit-cards
Photo by Damir Spanic.