By MSH Board Member, John Kondos.
Originally Published in The Monadnock Shopper News, Green Monadnock column, May 2021. 
Timing is everything.
This is a lesson I've learned on countless occasions. Being at the right place at the right or the wrong time can have big impacts from catching the train to being hit by it.
Sometimes we have information that can improve the timing of decisions and actions including saving lives, yet we don't always take advantage of that insight.
We're learning that timing really mattered in dealing with the Covid crisis. A study of the pandemic by an independent panel has found that the worst suffering and many deaths could have been prevented if we had acted more quickly and been prepared.
If we had taken the right actions sooner, millions worldwide would be alive today. A few countries followed the scientific advice and suffered little including New Zealand and Taiwan, which are fairly close to the source of the virus. Many countries reacted slowly, delaying actions during February and March of 2020, after the crisis was declared in late January.  Sadly, some countries "devalued and debunked" the science greatly increasing the suffering.
There was a widespread failure to use the lessons from scientific reports that warned of the importance of pandemic preparations and rapid response.
As we finally emerge from this crisis, there's a tendency to want to move on and yet there's a far graver crisis that we are ignoring at our and especially our children's peril. There is a scientific consensus that we have about 10 years to dramatically reduce the greenhouse gasses (GHGs) that are clogging the atmosphere (over 415 PPM, way above the long-term average of 280 PPM) or face dire consequences.
Yes, it's unpleasant to think about the climate crisis but the costs will continue to rise and more of us will lose homes and lives to carbon roulette. That's the destruction from violent storms, sea level rise and extended droughts which will cause mass migrations effecting every country if we delay.
So far, our federal and state governments have failed to address this, fortunately some local communities understand the urgency and are taking action.
Keene acknowledged the science and has been working on solutions for years and once again has shown leadership, as the first community in the state to take control of its electricity supply with community power.
Peterborough just passed the 100% clean energy warrant article joining Keene in committing to ending GHGs. Several area towns have endorsed carbon cashback resolutions, most recently Stoddard.  The Carbon Cash-Back solution charges fossil fuel producers and importers a steadily increasing pollution fee and gives all the money collected to all families equally.  This market-based approach protects family budgets, does not grow government, and is supported by members of both parties. Putting a price on carbon pollution is a foundational policy solution and by giving the money collected back to citizens it ensures most of us will have funds left over after any dirty fuel price increases.
Fortunately, clean energy is advancing quickly. According to the International Energy Agency's (IEA) latest market update, the amount of renewable electricity capacity added in 2020 rose by 45% to 280 GW – the largest year-on-year increase since 1999 was during the pandemic. Clean energy accounted for 90% of new power capacity added worldwide! The increase in 2020 is set to become the new normal with more renewable capacity on course to be added this year. The enormous potential of offshore wind has been proven in Europe and the US has finally committed to our first large scale project south of Cape Cod. This is a game changer, New England has long relied on imported energy, we may become an exporter if we seize this opportunity.
It is critical that we realize that the time is now to reduce the greenhouse gasses (GHGs) causing the climate crisis. The costs of not acting are far greater than the costs we incur now. This is a fixable problem that is making the world a much more dangerous and expensive place.  As we approach irreversible tipping points, our generation's failure is an unfair burden on the next.
Author Bio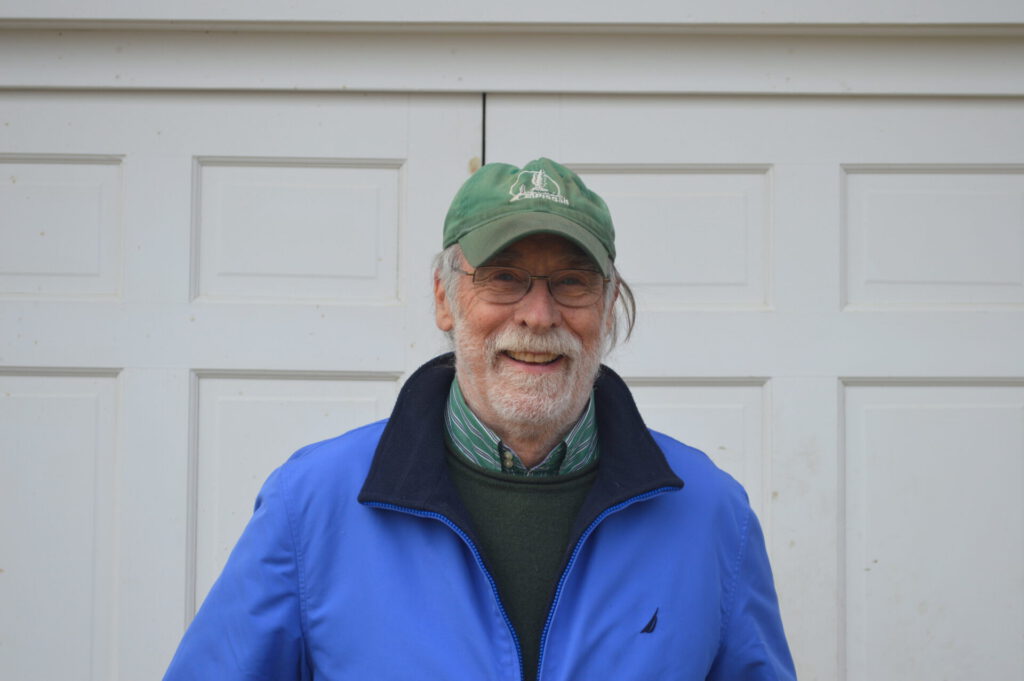 John Kondos is a founder of the Monadnock Sustainability Network, Home-Efficiency Resources and the Monadnock Chapter of Citizen Climate Lobby. He started his career in the renewable energy industry in the late 1970s with the goal of making a practical contribution to reducing our dependence on finite fossil fuels. He began at the contractor level and went on to work at a crystalline and later at a thin-film PV manufacturer.
John returned to solar in 2007 after a number of years in other industries. He has installed PV systems on three continents and solar water heaters in MA, NH and VT. John has a Masters in International Management from the Thunderbird School of Global Management and a BA from Fairfield University. He is committed to working on solutions to our greatest challenge – climate change caused by fossil fuel combustion – through energy conservation, renewable energy and land stewardship.
Resources
Photo by Markus Spiske