Originally published in the Monadnock Shopper News, July 2021.
By MSH volunteer & Monadnock local Jake Gehrung.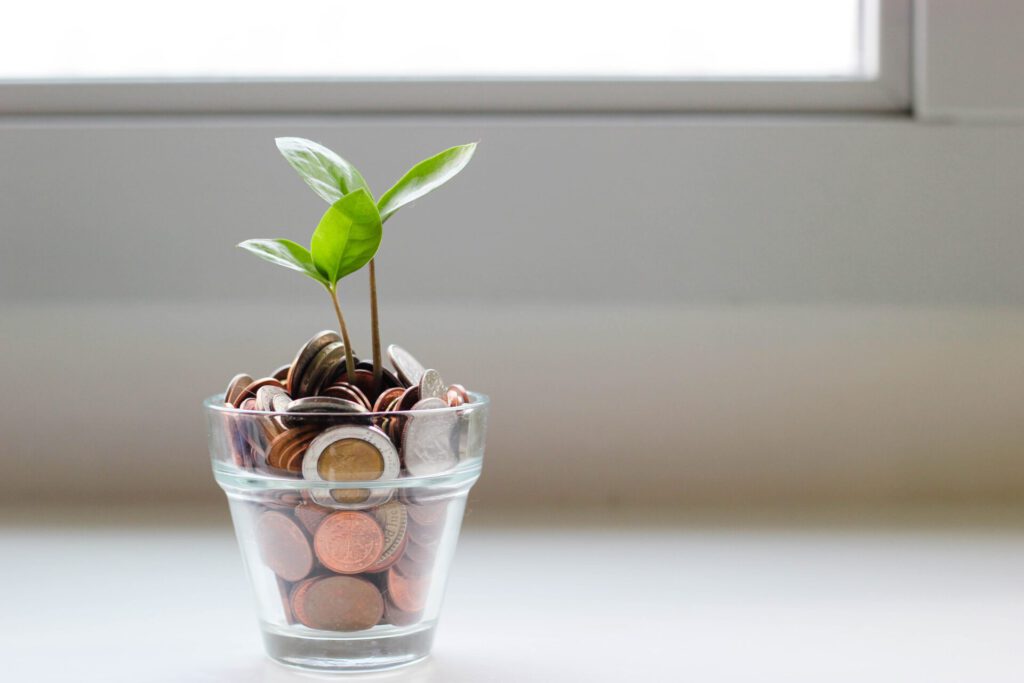 My retirement fund is having an impact on the climate? I thought I just needed to buy an electric car and become a vegan!
Well, as it turns out, your investments have everything to do with the climate. In fact, being climate-conscious could actually help make you money!
Whether you're just getting started with a retirement account or are later in your career considering readjusting your investments, your investments play a role in dictating the course of our economy and our global climate. If you've read past articles by the Monadnock Sustainability Hub (links to articles), you know that we as individuals have much more power to mitigate climate change than we realize. Personal investments are a prime example.
When you invest, you are investing in a company or multiple companies. Two things happen as a result. First, your investment supports the company or companies and allows them to grow. So in the context of climate change, you should support companies that represent your values and whose growth will have a positive impact on the climate, rather than companies whose profit exploits the environment. We are all impacted one way or another by the adverse effects of climate change and we should be finding ways to limit its progression.
Secondly, when you invest, you buy ownership of a small piece of that company, so your financial success is dependent on the success of the company or companies to some degree. Thus, you should avoid companies that are not climate-conscious and benefit from the companies that are climate-conscious.[1] As time progresses, financial risks and opportunities evolve. Today, climate change is at the core of many substantial risks and opportunities. For example, the COVID-19 pandemic has shown how companies with vast, complex supply chains are more vulnerable to global crises,[2] and climate change will be no different. Companies' success will be dependent on how well they assess their climate risks and adapt to maintain steady growth. So even if you're not a granola environmentalist, it is worth considering how climate will inevitably impact your financial success.
Probably the most common investment we make is in our personal retirement. It is common for retirement investment strategies to be particularly risk-averse, thus it is even more important to consider the repercussions of global climate change.[3] There are many funds out there that compile the most climate-conscious companies. These funds help you avoid risks with companies that are heavily dependent on fossil fuel, in addition to capitalizing on the success of renewable energy companies. As You Sow has developed practical tools for selecting Fossil Fuel Free Funds[4] and Deforestation Free Funds.[5]
If you go to a financial advisor for any of your investments, tell your advisor you would like them to use Environmental, Social, Governance (ESG) strategies when they manage your money. If necessary, consider transitioning to a new advisor who understands climate risks and can develop a safe strategy for your investments
If you actively invest in securities for your retirement or potential through other personal accounts, are the companies in your portfolio thinking about climate change? Research the companies and maybe check out their "sustainability report" or "ESG report" (here is Nike's FY19 Impact Report as an example), or their annual report if a sustainability report is not available.
No matter what your level of investment is, it's crucial that you consider how your investments and climate change overlap. If you want to maximize your returns and support companies that reflect your values, you cannot ignore the risks and opportunities presented in this time of crisis. Take action with your wallet!
About the Author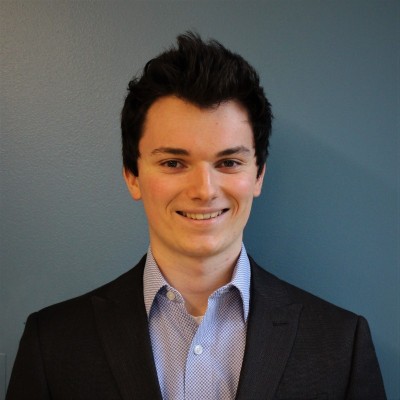 Jake Gehrung is a High-Performance Buildings Analyst with the Resilient Buildings Group and a freelance writer. His career goal is to shift society toward sustainability and peace. With RBG, he manages a variety of residential LEED projects throughout New England, in addition to supporting several commissioning projects.
Jake was born and raised in the Monadnock area. Before work with RBG, Jake developed strong sustainability acumen and a variety of skills through unique experiences. As an undergraduate researcher, Jake completed projects in New England, New Zealand, and Ecuador to broaden his perspective on environmental sustainability. Since then, Jake has worked in sustainable food systems, corporate sustainability, climate policy, ESG investing, social impact investing, waste management, and has written a variety of articles on sustainability issues. Jake hopes to continue growing as an ambassador of sustainability through new avenues and is particularly interested in sustainable development.
Resources
Photo by Micheile at Visual Stories