By MSH Board Member, Tracy Bartella. 
Originally Published in The Monadnock Shopper News, Green Monadnock column, December 2020. 
Looking back, it's fair to describe the past six months as defined by a climate of change. We had the build up of a Presidential election against a backdrop of Covid-19 updates. Social justice protests and the BLM movement swept the nation. Wildfires spread like wild on the west coast. For New England sports fans, it was a sour turn and disappointing seasons for both the Red Sox and the Patriots. Even in a more weather related sense, we saw evidence of climate change in a record breaking Atlantic hurricane season (1).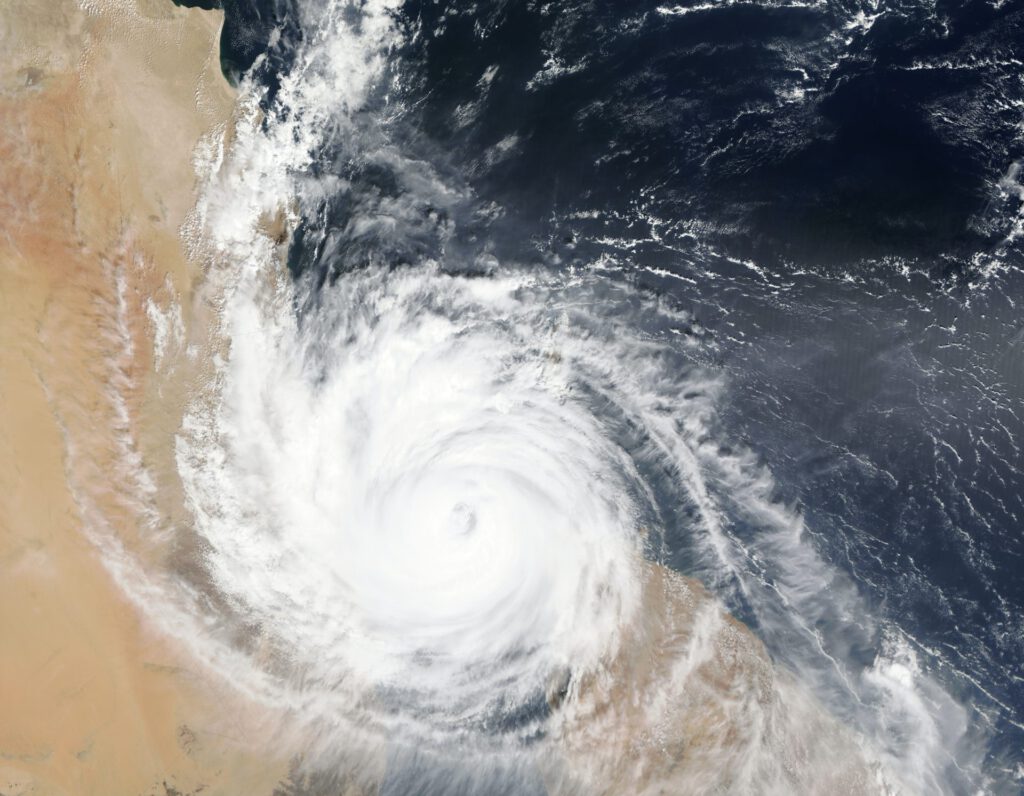 Traditionally, hurricane season runs from June first to November 30th and tracks the formation of severe storm systems over the Atlantic Ocean. Meteorologists monitor these systems with a wary eye toward how strong they are and where they're headed. Once a storm reaches wind speeds of 39mph it achieves tropical storm status and is eligible to get one of 21 names reserved for that year's storms. If wind speeds hit 74mph, the storm will be upgraded to a hurricane. 
This year's first storm, tropical storm Arthur, formed on May 14th and reached tropical storm status May 16. Even though June is considered the start of hurricane season, mother nature doesn't always obey human timelines. The 2020 hurricane season is the sixth in a row where a named storm formed before the official start date. 
In addition to having an early first storm, the 2020 hurricane season is noteworthy for the timing of most of its storms. This year saw 27 storms breaking the record for how early in the season we reached that letter in the alphabet. For example, hurricane Hanna formed on July 24, 2020, twelve days sooner than hurricane Harvey, the previous record holder for storms beginning with the letter "H". Harvey formed on August 5, in 2005. 
What makes the 2020 season stand out the most is the total number of storms we've seen. There were 31 storm systems, and we may not be done yet. Just like the beginning of the season, storms can still form after hurricane season is over. In 2005, the previous record setting year, the season closed out with the last tropical storm forming December 30, a month after season's end. With so many storms, and the potential for more, meteorologists extend the list of names. In years like 2020, they use the Greek letters as additional names, after the 21 chosen names are used. 
Overall, 2020 was the most active hurricane season ever, and the fifth year in a row with an above average number of storms. This trend of longer and more active hurricane seasons is driven by our changing climate. With a warmer global atmosphere, the Atlantic Ocean's sea surface temperatures are warmer. Storm systems are fed by the moisture from these warm waters. As beach goers we might not mind warmer ocean temperatures, neither do hurricanes. 
The downside to warmer ocean temps and more frequent hurricanes is most strikingly measured in the human cost. 2020's hurricane season is also counted among the most devastating. Total damage from storms is calculated at greater than 41 billion US dollars and 436 lives were lost. The biggest impacts in the United States were felt from North Carolina southward, extending all the way to Louisiana and Texas. 
Here in the Northeast, we were largely spared. As the memories fade of our past hurricanes, 2011's Irene was almost a decade ago, news of 2020's record hurricane season can remind us that we should still be prepared. This means knowing local flood risks, having enough food and water to last through power outages, staying secure indoors during an active storm, and even learning about health risks from moldy and water damaged buildings. 
As we continue to feel the effects of recent events, there are some things that can't return to normal fast enough and others that will become a new normal. Record hurricane seasons are something we can add to the latter. Even as we experience the effects of our changing climate, we can stay tuned in to the forces of nature and do our best to be informed and ready for what we can anticipate.
About the Author
Tracy Bartella-Metell is the IT Project Manager for Holstein Association USA, in Brattleboro, VT where she leads project teams to provide software and services that help dairy producers worldwide raise the happiest, healthiest, and most productive Holstein cows. She has more than 10 years of experience managing people, operations, and projects across multiple industries and holds an MS degree in Environmental Studies with a focus on Sustainable Development and Climate Change. She is interested in building resilient, distributed systems to support local food, energy, and economies.
Prior to her time at Holstein Association, Tracy worked for local green manufacturer Tree Free Greetings and for OneReport, Inc., a Software-as-a-Service company helping Fortune 500 companies track and report on their Corporate Social Responsibility practices. Tracy believes that the core of sustainability starts inside of each of us and reflects our connection to the world we live in. To feel that connection and help instill it in others, she actively practices and teaches yoga at Keene Yoga Center.
Sources
1. https://en.wikipedia.org/wiki/2020_Atlantic_hurricane_season