Discover sustainability events happening across the Monadnock region. Also take note of current calls for climate action.

Elena Cahill presents "Power Economics" – Zoom Event
June 25 @ 6:00 pm

-

7:00 pm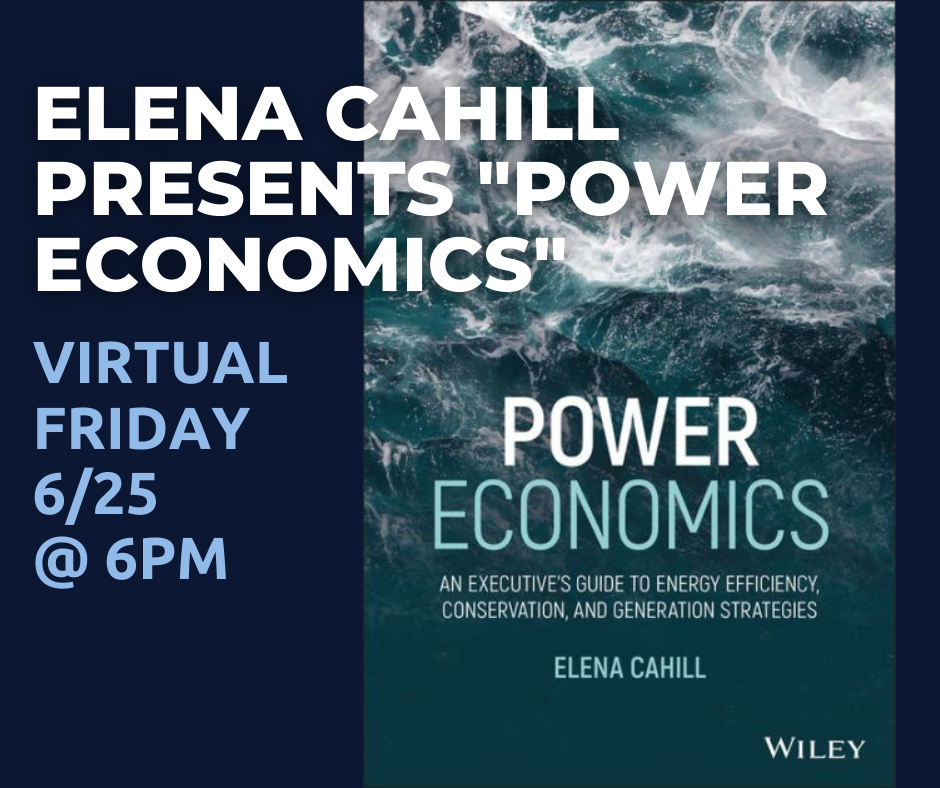 Join the Keene Toadstool Bookshop in welcoming Elena Cahill in an online Zoom event where she will be presenting her book Power Economics: An Executive's Guide to Energy Efficiency, Conservation, and Generation Strategies. Elena Cahill is an attorney, educator, business executive, investor, and entrepreneur. She is a respected thought leader and energy industry consultant with decades of hands-on experience.
About Power Economics
For most of recorded history, we have enjoyed an abundance of energy sources. As a result, we haven't been forced to think much about using energy efficiently. We no longer have that luxury. Although we still have plenty of energy sources, it's becoming increasingly clear that our atmosphere has a limited capacity for absorbing the harmful byproducts of our energy-intensive economies. If we don't get serious about using energy more efficiently, we risk losing the world we love. That's why we need to change our energy habits and use energy more wisely.
There are reasonable alternatives to our current practices. None of the ideas described in this book are entirely new or totally unfamiliar. They aren't extreme or bizarre. They won't require harsh or draconian measures to work. All of them follow basic rules of common sense and can be achieved at reasonable cost.