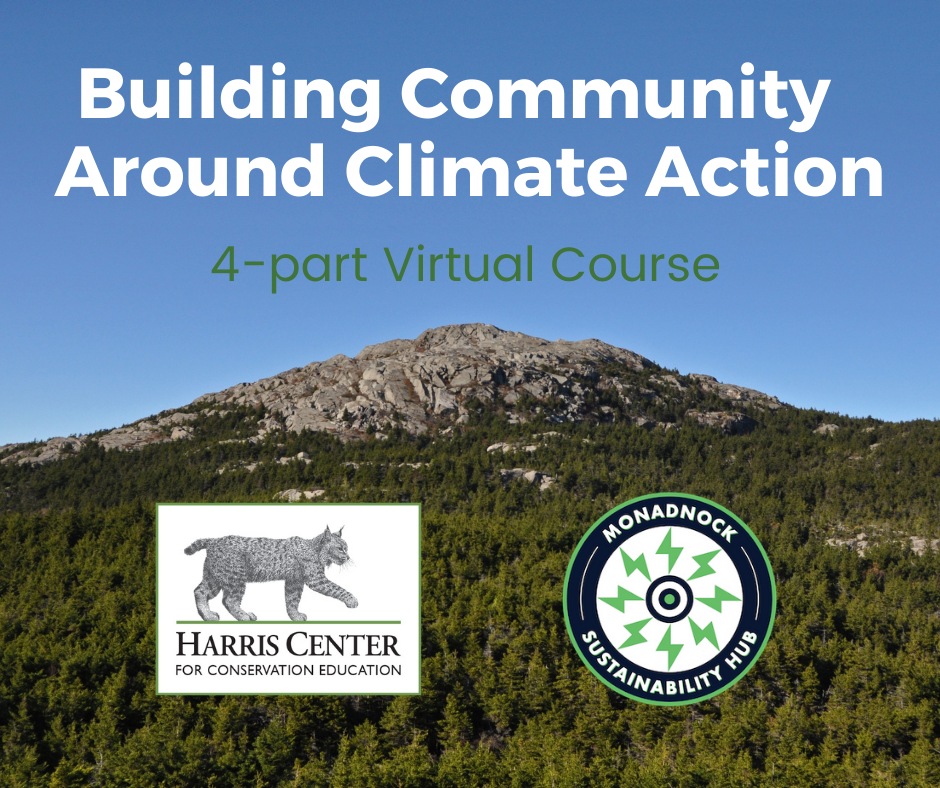 Co-sponsored by the Harris Center for Conservation Education and the Monadnock Sustainability Hub.
This class will feature:
Global & US EV markets & trends, highlighting selected cars & trucks available and coming, exciting opportunities such as vehicle to grid (V2G) and E school buses.

EV owners  Panel – Featuring different cars w/ each owner highlighting why bought it, favorite aspects. Then they will address: operating costs; charging & driving experience. Followed by Q&A

Charging Infrastructure (EVSE)- local developments, Fast Charge Monadnock Co-op Fast charger project update, other opportunities.

MSH E- police cars initiative – the opportunity for police departments to save significant taxpayer dollars and greenhouse gasses.
Course information
The Climate Crisis is  humankind's greatest challenge and requires unprecedented global and local action.  We here in New Hampshire and the Monadnock Region already feel the early effects.  Our lifestyles face profound challenges and change.
People and communities in SouthWest New Hampshire can, and must, be part of the solution.  Learn what sustainability work is happening in our towns and what more can be done. The Monadnock Sustainability Hub brings you a four-part series centered on local climate actions and sustainability initiatives, with a specific focus on clean energy.
This class meets Wednesdays, March 16, 23 & 30 and April 6, from 5:30 to 6:30 p.m. via Zoom.
Cost: $40 for Harris Center supporters / $60 all others
Advance registration is required. Please register via this online form. To submit payment, contact Miles Stahmann at (603) 525-3394 or via email.