Discover sustainability events happening across the Monadnock region.

Building Community Around Climate Action | En-ROADS Climate Change Solutions Workshops
April 6 @ 5:30 pm

-

6:30 pm

$60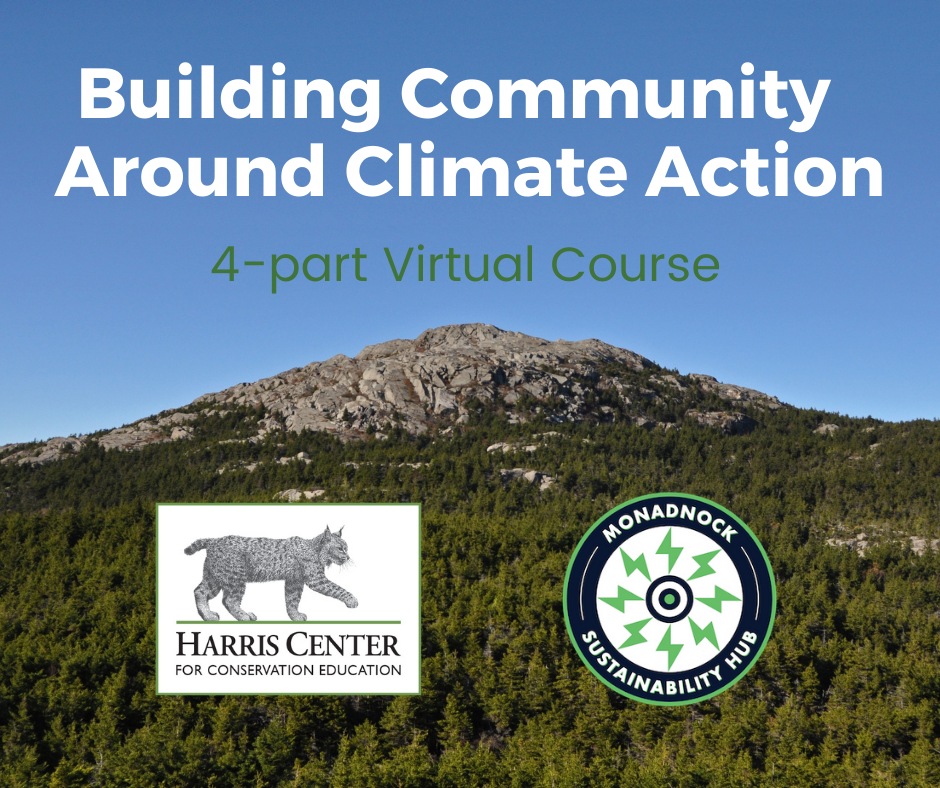 Co-sponsored by the Harris Center for Conservation Education and the Monadnock Sustainability Hub.
The En-ROADS climate solutions simulator enables citizens and policy makers to evaluate various solutions to determine their effect on the temperature rise at the end of this century. The latest update allows for exploring numerous climate change impacts in greater detail such as the impacts of various policy actions on staple crop yields, species loss, and sea level rise. MSH trained En-ROADs Ambassador, John Kondos, will help guide folks through the use of the simulator, exploring the  solutions which they choose to limit warming to a 1.5 C increase by 2100. The presentation will be followed by a discussion of follow-up actions we can take.
Course information:
The Climate Crisis is  humankind's greatest challenge and requires unprecedented global and local action.  We here in New Hampshire and the Monadnock Region already feel the early effects.  Our lifestyles face profound challenges and change.
People and communities in SouthWest New Hampshire can, and must, be part of the solution.  Learn what sustainability work is happening in our towns and what more can be done. The Monadnock Sustainability Hub brings you a four-part series centered on local climate actions and sustainability initiatives, with a specific focus on clean energy.
This class meets Wednesdays, March 16, 23 & 30 and April 6, from 5:30 to 6:30 p.m. via Zoom.
Cost: $40 for Harris Center supporters / $60 all others
Advance registration is required. Please register via this online form. To submit payment, contact Miles Stahmann at (603) 525-3394 or via email.