By MSH Program Manager, Annie Henry.
Originally Published in The Monadnock Shopper News, Green Monadnock column, March 2021.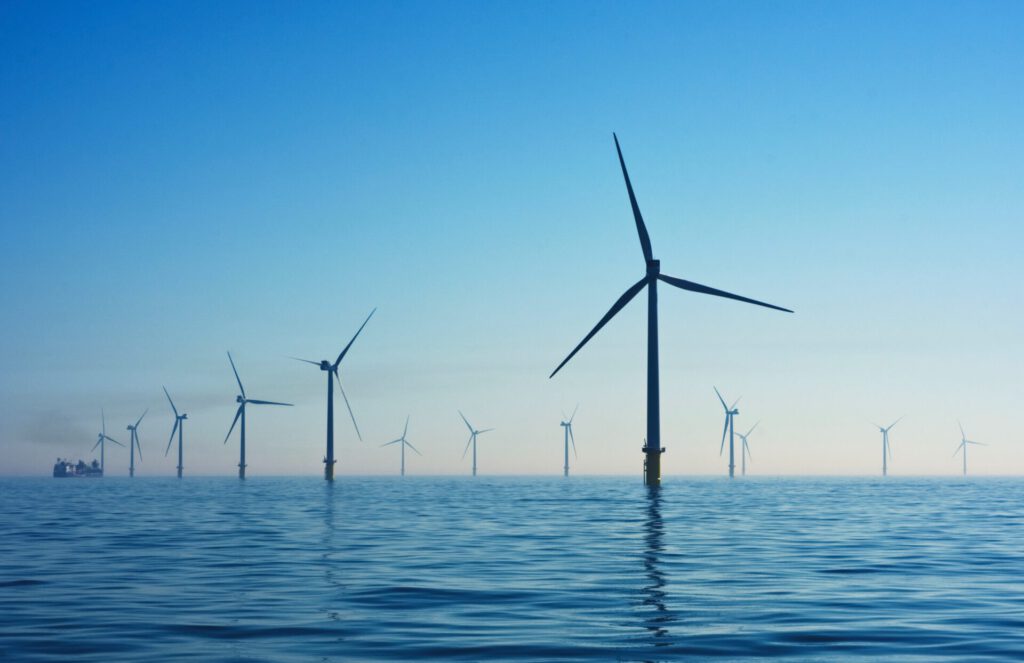 As we pull ourselves out of the economic downturn brought by the pandemic, let us pursue a solution that both addresses the turmoil we face today and promises a better future for years to come.
2020 will forever be remembered as a year of extreme crisis. Amidst a severe global pandemic, our nation saw the racial justice crisis reach a boiling point, not to mention the climate crisis has only worsened with each day that passes. We also endured the most significant global economic downturn since before World War II. Last year, the United States saw its economy shrink by 3.5%[1] with a net loss of 9.27 million jobs[2].
To address the severe economic impact of the pandemic, the United States government has poured trillions of dollars into diverse sectors to stimulate our wounded economy, with promises of additional stimulus in the near future. Although an expedited roll out of vaccines unveils a light at the end of the devastating tunnel that has been COVID-19, it is clear we still have a steep hill to climb to repair our hurting economy and lift workers, families, small businesses, and entire communities out of hardship.
In addition, the new federal administration has committed to taking action against climate change, promising to invest tens of billions of dollars into clean energy and innovation.[3] With this promise, our government has acknowledged that a transition to clean and renewable energy is integral to stopping climate change.
Developing and investing in the clean energy sector benefits more than just the environment; it also holds incredible potential to bolster the economy. We don't often think of economic wellbeing and climate change as having much crossover, but when it comes to clean energy, our government could harness the opportunity to "kill two birds with one stone". Developing clean energy sources like hydro, wind, and solar power—in addition to investing in energy efficiency projects—can stimulate our economy with thousands of jobs while also addressing the climate crisis.
Clean energy investment as a tool for economic development and recovery is not a novel concept. Governments across the globe have recognized the economic opportunity available in clean and renewable energy[4], including our very own. In response to the 2008 recession, the Obama administration passed the 2009 American Recovery and Reinvestment Act, which poured more than $90 billion into the clean energy sector. This investment supported roughly 900,000 full time jobs and contributed to a GDP boost of 2% to 3%.[5]
In the context of economic development, clean energy is notable for its ability to stimulate the labor market with new jobs in a cost-effective manner. The return on investment in clean energy is much higher than that of other energy sources; for every million dollars invested in clean energy, approximately 16.7 jobs are created, compared to only 5.3 jobs for the same amount invested into fossil fuels.[6] In other words, when it comes to job creation, investing in clean energy offers a big "bang for the buck"!
Clean energy investment is particularly good at stimulating local economies. Developing in-state clean energy projects in New Hampshire—such as off-shore wind[7], hydropower dams, and solar arrays—utilizes the local labor force and businesses so that dollars spent are circulated through the state economy.[8] Such local impact continues over time as these energy sources operate; in-state clean energy production enables communities to source a portion of their energy supply locally, allowing more energy dollars to stay in the local economy.
This contrasts New Hampshire's current energy supply chain, which is heavily reliant on imported fossil fuels including gas, oil, and coal. Approximately 63% of New Hampshire's annual energy spending goes to imported fossil fuels — that's about $3 billion leaving our state economy each year to support our energy demands![9] By transitioning our energy supply to clean energy, we can shift away from imported energy, create local jobs, and keep our energy dollars circulating in New Hampshire's economy.
As we pull ourselves out of the economic downturn brought by the pandemic, let us pursue a solution that both addresses the turmoil we face today and promises a better future for years to come. Investing in more homegrown clean energy now will help us rebuild our economy while taking steps towards the carbon-zero transition crucial for a healthy planet.
Author Bio

Annie Henry is Program Manager at the Monadnock Sustainability Hub, where she helps organize various clean energy programs. Annie graduated from the University of New Hampshire in May, 2020 with a BS in Business Administration. She spent her undergraduate education studying international business, economics, and startups and has a strong passion for social and environmental justice. She aspires to use her business knowledge as a force of good, helping to move the private and public sectors towards a greener future.
Resources
[1] https://www.wsj.com/articles/us-gdp-economic-growth-fourth-quarter-2020-11611802382
[2] https://www.wsj.com/articles/job-losses-in-2020-were-worst-since-1939-with-hispanics-blacks-teenagers-among-hardest-hit-11610133434
[3] https://joebiden.com/9-key-elements-of-joe-bidens-plan-for-a-clean-energy-revolution/
[4] https://oecdecoscope.blog/2020/11/10/clean-energy-investment-could-be-a-key-driver-of-economic-recovery-in-europe/
[5] https://obamawhitehouse.archives.gov/the-press-office/2016/02/25/fact-sheet-recovery-act-made-largest-single-investment-clean-energy
[6] https://www.americanprogress.org/issues/green/news/2009/06/17/6272/clean-energy-investment-creates-jobs-in-every-state/#:~:text=Clean%20energy%20creates%20jobs%20across,that%20people%20work%20in%20today
[7] https://www.cleanenergynh.org/offshore-wind
[8] https://www.researchgate.net/publication/339064877_Social_Economic_and_Environmental_Impacts_of_Renewable_Energy_Resources
[9] http://www.ceimaine.org/wp-content/uploads/2019/02/VEIC-Clean-Energy-Investment-Report-January-2019-for-Distribution.pdf
[10] http://www.ceimaine.org/wp-content/uploads/2019/02/VEIC-Clean-Energy-Investment-Report-January-2019-for-Distribution.pdf
Photo by Nicholas Doherty on Unsplash